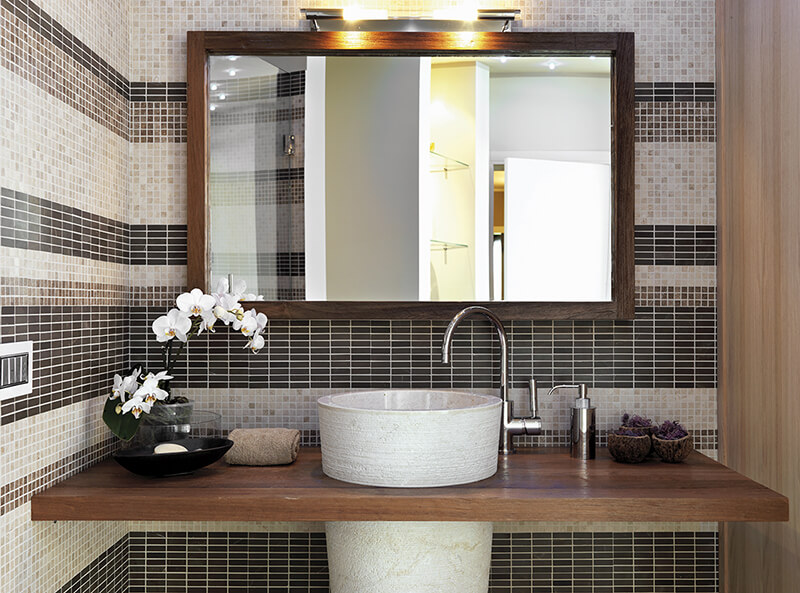 Simple bathroom updates that can make a big difference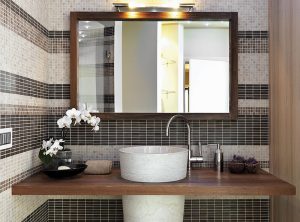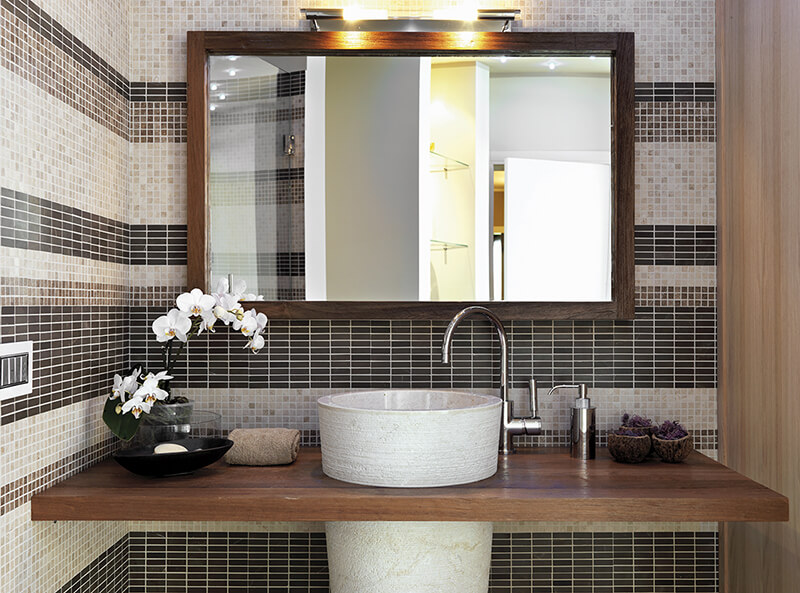 Your bathroom is one of the most-used rooms in the house, but it's probably the last to be considered when it comes to updating. Let's face it: when prioritizing your budget, sometimes it's just easier to close the bathroom door and focus your efforts somewhere else.
The good news is that there are simple, budget-friendly upgrades you can apply to your bathroom that can still make an impact.
1. Frame your plain mirror: Mirrors can make a big difference in any room, and in the bathroom, they are often part of the overall décor. Update your mirror by simply adding a frame around it to give it a unique look and style.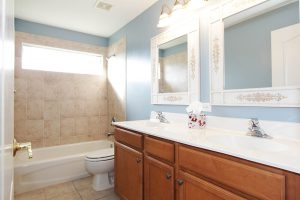 2. Tile around the tub: Whether you're looking for water resistance, stain resistance, or just a fresh pop of color, adding tile around your bathtub is an excellent way to kick up your décor a bit.
3. Re-do/replace your vanity: The vanity can be one of the biggest expenses incurred when updating a bathroom. Sometimes, there's no getting around completely replacing it, as vanities can warp and break over time. However, if the countertop and cabinet are in good condition, consider simply refinishing it. A little sanding, paint, and new hardware can give your bathroom vanity a completely refreshed appearance.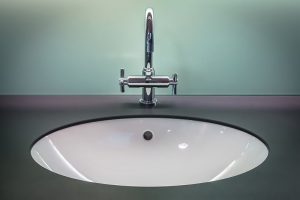 4. Upgrade storage solutions: Have you grown tired of knocking around the toothpaste, deodorant and shaving cream every time you need to wash your hands? Perhaps it's time to consider installing a medicine cabinet. While you're at it, consider updating the under-cabinet storage space by adding pullout shelves that provide easy access to the back of your cabinet.
5. Install a bathroom vent fan: Steamy showers may be great for the sinuses, but they can create moisture mayhem (stuffiness, moldy walls) and a perpetually foggy mirror. A bathroom vent will go a long way in controlling the moisture so you can enjoy that nice long, hot shower.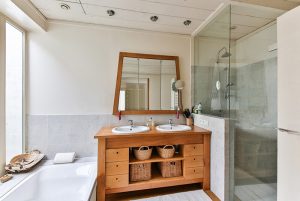 6. Update fixtures: A relatively cheap and easy way to update your bathroom is to replace the fixtures. New faucets and a modern shower head can give a new look and feel to your space.
7. Replace outdated light fixtures: Replace your dated light fixtures with something new and dramatic. With the vast array of modern and contemporary lighting styles to choose from, you are sure to find something that will fit your budget and theme. Avoid yellow bulbs and cold or fluorescent lighting — natural or simulated natural lighting is always best for bathrooms.
8. Tile the floor: A freshly-tiled floor can brighten up any bathroom. Can't afford to completely re-tile? Freshen up the look by deep cleaning dirty, chipped or faded grout, or consider re-grouting with the same or a different color.