Loading
Craftsmen Home Improvements, Inc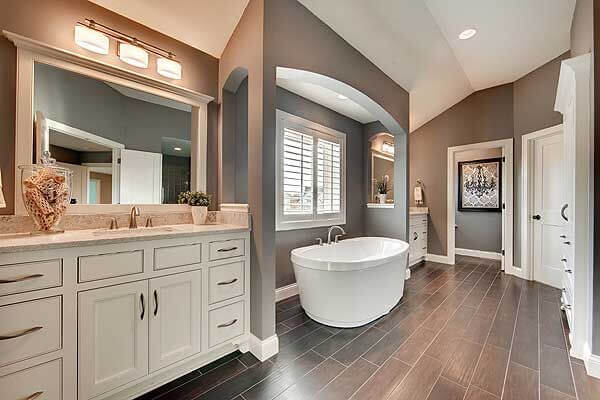 Custom Bathroom Makeover
A bathroom can be many things to each of us – a room that you will love to spend time in due to its beauty and functionality or a relaxing, spa-like place to retreat to at the end of a long day. Remodeling your bathroom will almost always add significant value to your home.
As you begin to make your plans for a bathroom remodel here are important things to consider:
Will this room be shared by the entire family?
Is the room functional for multiple users during the same time frame each day?
Will it be used on a regular basis by children or senior family members?
Will it provide ease of use or sufficient space to maneuver around?
Do you need to keep in mind someone in your home who is aging in place?
Is this your master suite retreat to for you and your better half?
Whatever the need – addressing or making decisions on how to utilize the space is very important for a successful bathroom remodel:
Tub to shower conversions
Functional work triangles
Morning routines – proper layout of the room for ease of use
1 or 2 lavatory sinks needed
Size of Shower area / Jacuzzi tub
Size of hot water heater in the home
Additional ventilation needed
Private toilet area – privacy needed
Placement and quantities of electrical outlets to be considered
Storage areas needed – providing convenience, luxury, or enhancing your décor
Counter space / mirrors / lighting choices / dimmer switches
Pedestal sink or vanity cabinet
Safety – nonslip flooring / handheld shower head / reinforced plywood for future grab bar installs
Special needs / age in place – wider doorways, taller toilets, lower cabinetry, walk-in tubs etc.
We offer a full line of plumbing fixtures and products for your bathroom projects, including sinks, faucets, toilets, tubs, showers, vanities and hardware, lighting fixtures, flooring and more. If you are searching for a specific bath fixture/item, please contact us for further information about bathroom remodeling for Cincinnati, Dayton, and surrounding areas.
Request A Free In-Home Consultation
Fill Out The Form To Request A Free In-Home Consultation For Any Service:
Your dream bathroom is only a call away! Contact us today for a free in-home consultation and SAVE $500 OFF YOUR BATHROOM REMODEL!