Home Improvements: Kitchen, Bath, Basement
Craftsmen Home Improvements, Inc. was established in 1993 primarily to perform bath and kitchen remodeling. Several years later, finishing basements were added at the request of many customers.
Top 500 Remodelers In America – 15th Largest Home Remodeling Company In Ohio
Over the years we have grown into one of America's "Top 500" remodelers and one of the 15 largest in Ohio. Thousands of customers (over 5,000 and counting) have trusted us to remodel and update their homes. We cover a wide geographic area from Dayton to Piqua, Sidney to Springfield, Cincinnati and Middletown and all areas in-between, offering kitchen remodeling, kitchen cabinets, bathroom remodeling, and more. We are the Home Improvement company that does it all!
From our humble beginnings, when we shared a portion of our showroom with a floor covering company, we have grown to a 10,000 square foot facility with lots of showroom, office and warehouse space to efficiently serve our Dayton customers and in 2012 we added a showroom in West Chester.
Customer Satisfaction On Craftsmen Home Improvements Remodeling Services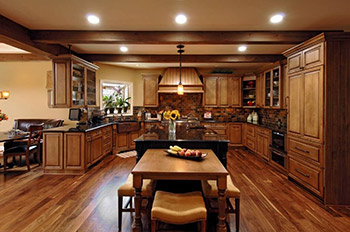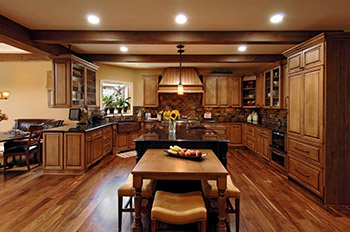 At the end of each project, our customers rate us on various areas of our performance. We are proud that over 97% of our customers would refer us to their friends and co-workers, versus the industry average of only 68%.
We have heard back from several of our customers as to how happy they were with all of our services performed and have several reviews. We provide the best craftsmanship on all of our services whether it be a bathroom, basement, or kitchen remodel.
We are happy to provide you with the information you need to make the best decision possible for your design and budget. We happily provide financing options and free in-home consultations. For additional questions or concerns, please feel free to contact us!