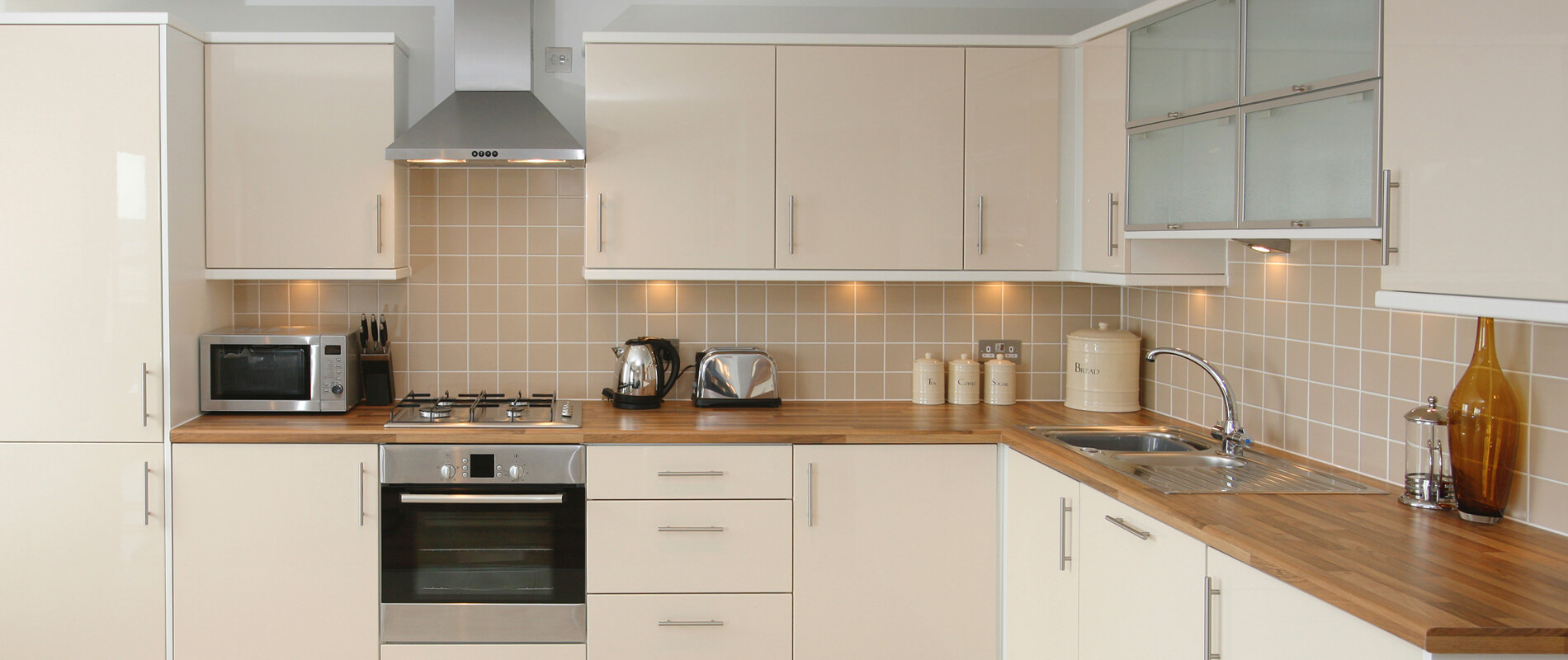 Wise Ways to Maximize a Kitchen Remodel
The home improvement project associated with the most return on investment is kitchen renovation. It can drastically improve the satisfaction current homeowners have for their home, and increase home value for those looking to sell, but these benefits don't come cheap. Keeping the price tag down does not have to mean resorting to a fully do-it-yourself plan either – professional designers and contractors bring near-endless industry knowledge and expertise that saves homeowners from headaches and potentially expensive mistakes.
Appliances
Appliances, both large and small, are the number one element that contributes to overspending on kitchen remodeling. To keep costs reasonable, homeowners should give serious thought to what they actually need. The 8 burner, cast-iron stove with a grill and quadruple oven may be tempting but when the most homeowners may use these features only once or twice, the 5-digit price tag makes it obvious that ultra-high end appliances like this aren't the best choice. The same goes for specialty items like pasta machines: a stand mixer with multi-function attachments will replace nearly all of these for far less cost. "Scratch and dent" appliance stores also offer excellent savings, especially when the item is discounted because of a minor blemish on the back that no one will see. Walls & TilingThe nearly endless options for tile make a beautiful kitchen possible without breaking the bank. Choosing materials wisely or tiling only the necessary areas will keep budgets reasonable while still creating a beautiful space, and professional designers will know exactly how to achieve this without looking "cheap."
Cabinets
Cabinets are another area where it's easy to overspend, but with careful planning costs can be kept reasonable. Hiring a professional designer to assist with layout will help maximize the available space while still achieving a cohesive and attractive look. Professionally installed, well-made cabinets are absolutely worth investing in so they will last for decades.
Countertops
Like cabinets, this is an area to give careful thought to and allow a little flexibility in the budget. Countertops are of utmost importance as without a good work area a kitchen is nearly useless. There are many options for all types of budgets that will also last for years and look great.
When planning a kitchen remodel, function should come before form but neither aspect need be ignored. A kitchen with carrera marble, a $40,000 refrigerator and a wine cellar may look nice but if the layout is poor and the materials are high maintenance it isn't of much use to anyone, and an outdated kitchen is not living up to its full potential if its so unwelcoming that no one wants to use it. Discussing budget, family habits and needs with a designer will result in a kitchen that works smoothly and efficiently, and looks fantastic.