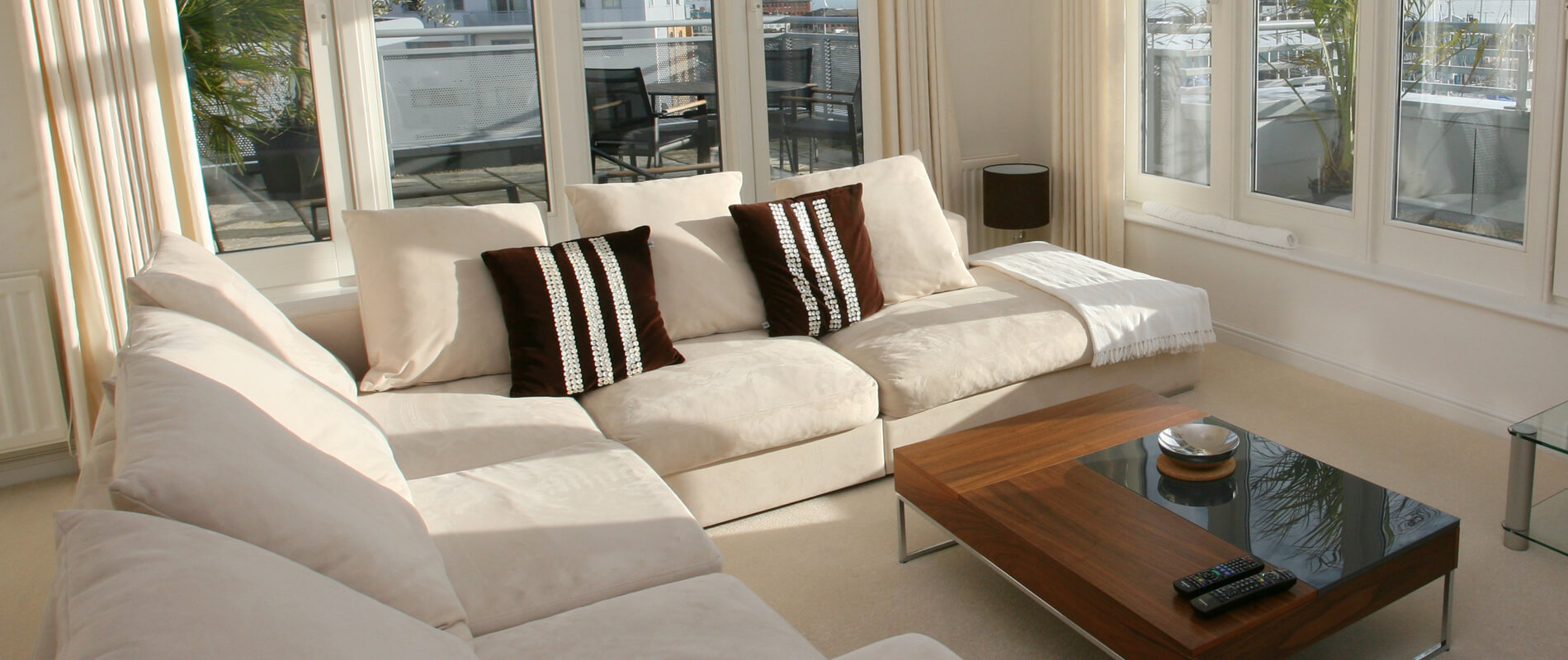 Design Advice From The Pros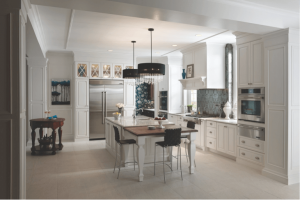 Creating the perfect design for your kitchen requires considerable thought and research. Your kitchen should not only meet your current needs, but also improve the chances of selling in the future.
Trends of the Past
The kitchen hood was an obsession in recent years, but its popularity is winding down gradually. Colored appliances threatened to return with the "Arctic White" look, but stainless steel is still the go-to color that fits with most designs. The farmhouse sink was all the rage in 2011 and 2012, but the stainless sink returned as the workhorse for today's busy families. Crystal and frosted glass fronts on cabinets had their day, but are now being replaced by more modern cabinetry. Storage for small appliances was common in past years, but this used up valuable cabinet space. These are all styles to avoid for a kitchen remodel. Trendy styles should be avoided at all costs because even if it's in now, it might not be in the future and this could minimize the chances of selling your home.
Modern Design
Furniture-style cabinets, open shelving and sleek, modern styling are expected to be the hottest trends in 2015. Cabinets with vertical slats are also making an appearance. Innovative ceiling designs, dramatic wallpaper and glimmering metallic accents are other features that will create a fresh feel for kitchens in the coming year. Color-wise, expect to see tones based on tribal designs that express ethnicity and cultural heritage, instead of the generic styles of the past
Make the Most of Kitchen Space
As you consider kitchen designs for the future, think about how your family uses the kitchen today. As technology becomes more prevalent in our lives, a charging station for devices could be very useful. A good choice is to include drawers for notebooks, pens and batteries. Entertaining has become much more casual, and finding ways to incorporate guests into the cooking experience will make your design more contemporary. The kitchen island has expanded into a focal point for many kitchens.
Professional Advice
Experts advise studying your current kitchen design to determine its shortcomings. You can design ways of overcoming these flaws. Think about how you use your kitchen for everyday tasks and consider ergonomic improvements to make your work easier. Think about fixture that fit the style, but also serve a purpose or function. Spend plenty of time on lighting for optimum efficiency. For those troublesome problems, consult with Craftsman Home Improvements for their knowledge and expertise on functional kitchen areas.