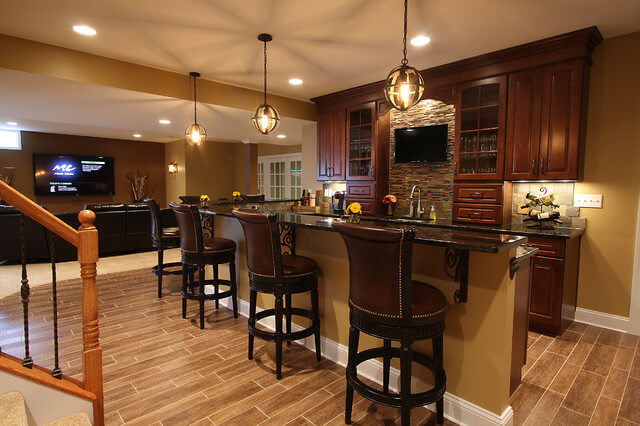 Advantages of a Finished Basement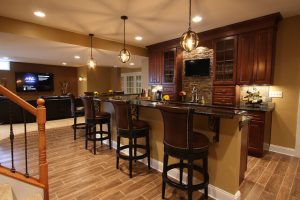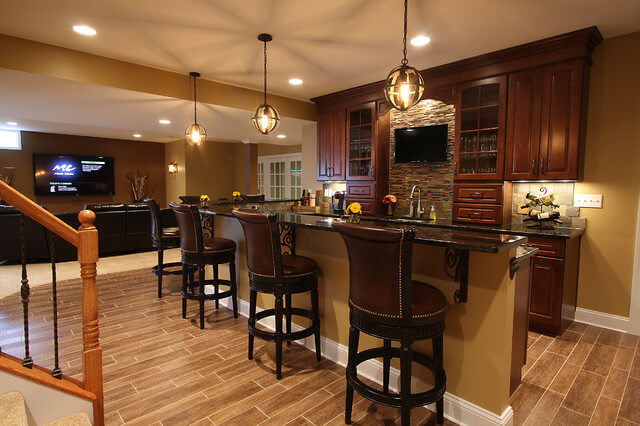 When it comes to the size of your home, the more space, the merrier. The basement is often the largest room in a home, but if the space is not finished the entire area can go to waste. A finished basement is a cost-effective way to gain a sense of extra square footage without ever adding onto your home. Not only can it make a home feel bigger but it also adds a huge amount of resale value. In fact, finished basements have one of the highest return-on-investment rates of all home improvement projects.
Anyone considering renovating their basement should determine whether or not their budget will allow for it. If a remodel is within the budget, consult a contractor and see how far the budget will go. Remodeling a basement is a big job, and while some jobs are DIY, others require the attention of a professional. A Renovated basement can increase the value of a home if the homeowner is looking to sell. It can also provide a space for entertainment and family fun.
A lot of time homes do not provide big enough rooms for an entire family to gather in comfortably. It can even be difficult for an immediate family to hang out in the same room. Basements can provide this space. Family is very important, and if there isn't an area for gathering, it can poorly affect a family.
The first step is to look at the size of the basement, and determine how the space should be used. The basement can be a great place to add something to a home that couldn't go anywhere else. Basements are great places for bars, home movie theaters and even game rooms. If the budget allows, a full or half bathroom should be considered. Bathrooms are high up on potential buyer's lists, and an extra one can set a house apart  from the rest. The options for an unfinished basement are limitless. Take a look at this list for additional ideas:
home gym or spa with sauna
media room or home theater
home office
arcade or game room with billiard and foosball tables
guest room with its own bathroom
music practice room
den or family room (or a more adult space with a wine cellar or bar )
"man-cave," or "woman cave"
play room or nursery
art studio