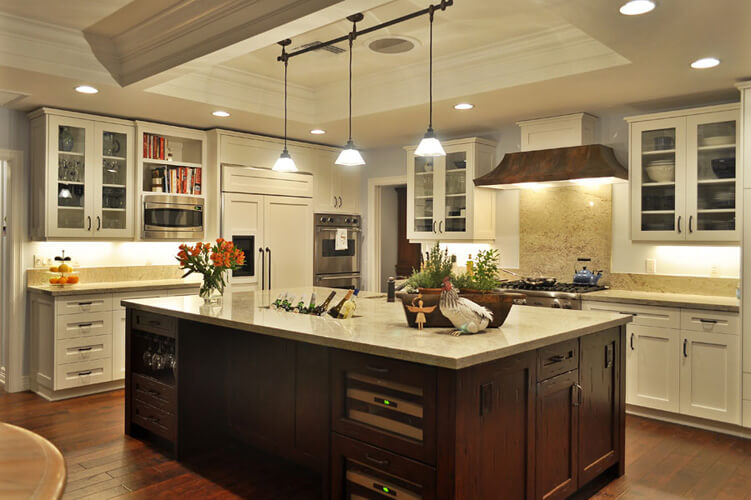 The Kitchen or the Bermuda Triangle?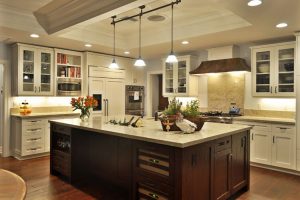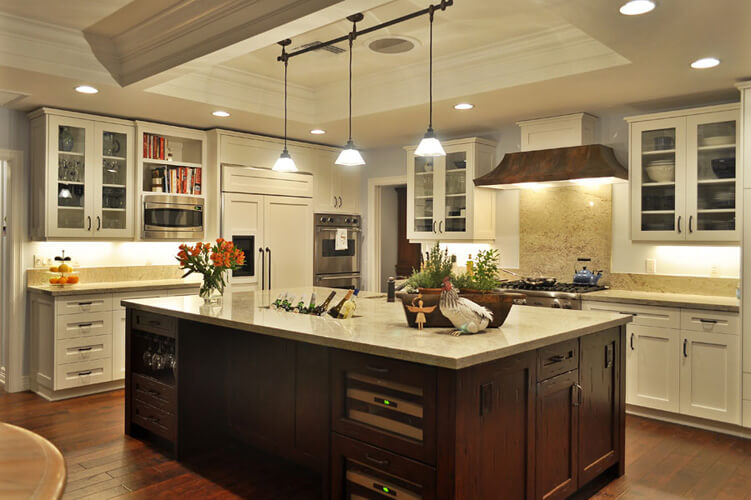 If your kitchen is like the Bermuda triangle and you keep getting lost, with no luck finding what you need, maybe you need to rethink the design of your kitchen. The kitchen triangle and zone system can help make your kitchen remodeling as convenient as possible.
While the kitchen triangle may be a simple concept, for many homeowners it's completely foreign. However, it's not as complicated as it seems.  The kitchen triangle is a fairly old and effective model first used in the 1940's to help homeowners like you make your kitchen more efficient. This idea for kitchen remodeling in Cincinnati refers to the placement of the three most important stations in your kitchen: The prep station (sink), the food storage station (refrigerator), and the cooking station (stove). Improving the relationships of these three areas can save you steps and make your kitchen easier to use.
The kitchen triangle was especially helpful at the time of its conception, when kitchens were smaller and appliances larger. Positioning the appliances in optimal places relative to one another helped to make cooking more productive. To make your kitchen remodeling in Cincinnati more efficient and user friendly, determine what frustrates you most about how you use your space. Call us for a free in-home consultation, and we will measure the kitchen and appliances to determine space limitations, and plan how placement of each appliance would be most beneficial.
If you find the triangle system is for not you, think about incorporating the zone system for your kitchen remodeling in Cincinnati. This system has gained popularity as kitchens have become places for more than just cooking. Once again, the system is not difficult to implement in your Cincinnati kitchen remodeling. Talk with our consultants. We will help you determine what activities your kitchen is used for, where in the kitchen those activities are performed, and aim to keep each activity in its own zone, with as little overlap between zones as possible.
What is most important about your Cincinnati kitchen remodeling is to know what your family's needs are – whether you love gourmet cooking or just hanging out. From there, we can help create a design using the kitchen triangle, the zone system, or something else entirely. We are the experts for kitchen remodeling in Cincinnati and can help you with your kitchen triangle, and answer all your questions. Call us at 513-942-6300513-942-6300 to get a free in home Craftsmen consultation for kitchen remodeling in Cincinnati.